Welcome To
Sarna Chemicals
SARNA CHEMICAL PVT. LTD. (SCPL) Was established in the Year 1989 by the UDCT Gold Medalist Mr. Savi S. Sarna who is a highly innovative technocrat and serving as the CMD of the company.
---
Sarna Group Exporter of Intermidiates
Manufacture and Exporter of intermidiates for drugs, dyes and pigments
Our Products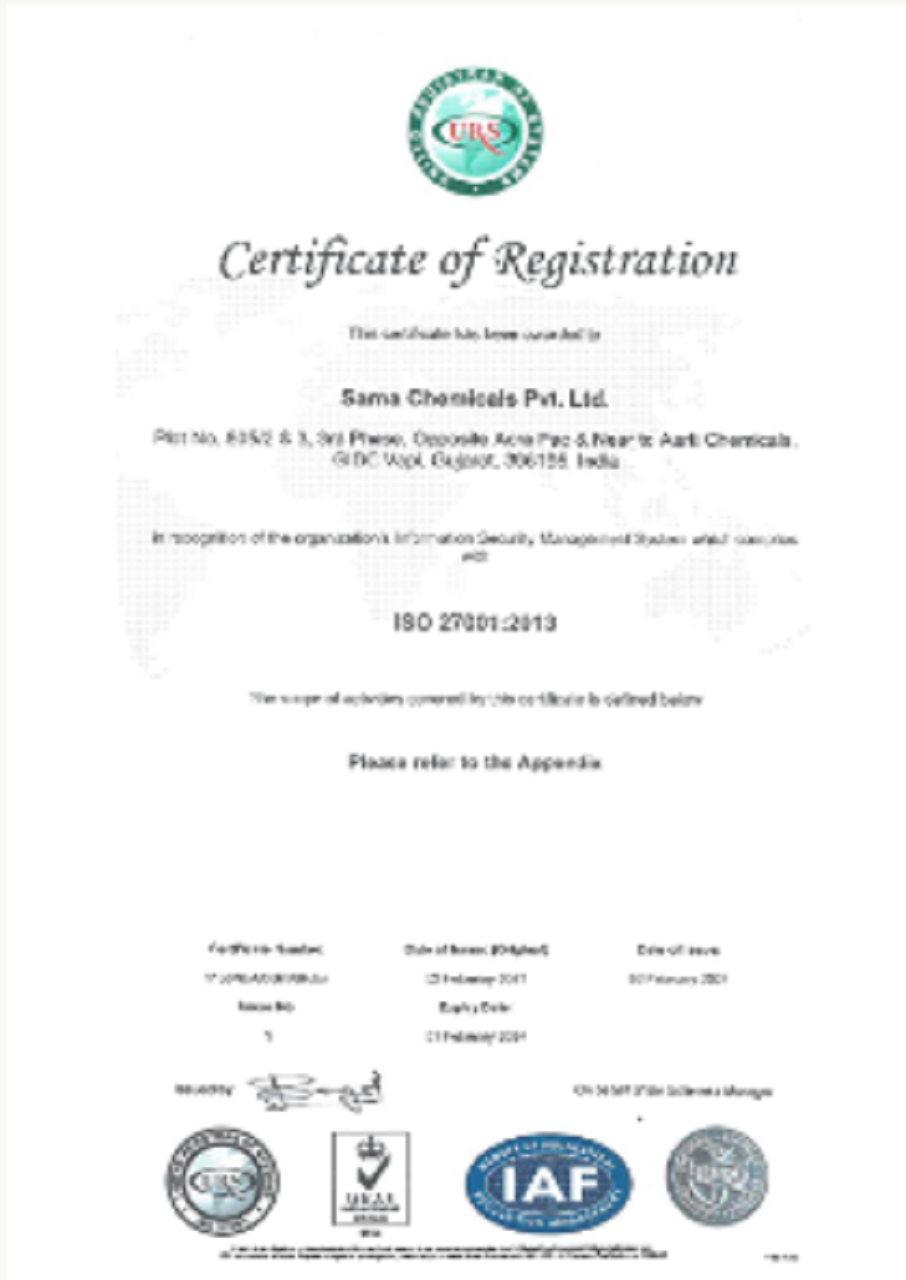 Dye intermediates
Dye intermediates are petroleum downstream products, which are further processed for any application. On processing they are transformed to finished dyes and pigments. The dye intermediates serve many industries like textiles, plastics, paints, printing inks and paper.
Apart from this, Dye Intermediates also serve as an important raw materials for the Acid, Reactive, and Direct Dyes. A major application of Dye intermediates are found in Hair dyes. Two types of dye intermediates, that are broadly used in the hair dyes are Paraphenylenediamine and Paratoluenediamine.
From the early part of 1980's, a concerted effort is going on to develop dyes that are based on safer intermediates. Scanner of the experts that deal on the toxicity of the dyes have been increasingly focused on the types of material being used as Dye intermediates. The chemical structure of a few safer intermediates, along with the respective, traditional mutagenic intermediates, are shown below
Dye intermediates > Bisphenol Ester.
| | | |
| --- | --- | --- |
| Synonym | : | 2,2-Bis(4-cyanatophenyl)propane |
| Product ID | : | 1156-51-0 |
| Molecular Weight | : | 278.31 |
| Molecular Formula | : | 1156-51-0 |
Technical Information
| | | |
| --- | --- | --- |
| Appearance | : | Powder |
| Solubility | : | Soluble in water (partly), and acetone |
| Storage | : | Store at room temperature |
| Density | : | ~1.2 g/cm3 (Predicted) |
| Boiling Point | : | ~391.0 °C at 760 mmHg (Predicted) |
| Melting Point | : | 80-82 °C |
| Physical State | : | Solid |
Safety and Reference Information
| | | |
| --- | --- | --- |
| PubChem CID | : | 70872 |
| MDL Number | : | MFCD00037423 |
| EC Number | : | 214-590-4 |
Related Products
Latest News
Our Strength
Vivamus pellentesque quis massa vitae tristique lorem tempor. Phasellus dapibus velit quam vel turpis dapibus, hendrerit velit vitae, tincidunt quam. Mauris a dui feugiat, ullamcorper erat vel, accumsan nisi…
Our Strength
Vivamus pellentesque quis massa vitae tristique lorem tempor. Phasellus dapibus velit quam vel turpis dapibus, hendrerit velit vitae, tincidunt quam. Mauris a dui feugiat, ullamcorper erat vel, accumsan nisi…
Our Strength
Vivamus pellentesque quis massa vitae tristique lorem tempor. Phasellus dapibus velit quam vel turpis dapibus, hendrerit velit vitae, tincidunt quam. Mauris a dui feugiat, ullamcorper erat vel, accumsan nisi…